Introducing WI Campaigns
Formed in 1915, the WI has a long history of campaigning on a wide range of issues.
WI campaigns are about changing things for the better and tackling the issues that matter to members. Members are at the heart of the WI and they play a central role in bringing issues onto the WI's national agenda through our public affairs and campaigning.
From equal pay to climate change, from gaps in the midwifery workforce to the plight of the honey bee, WI members have embraced a diverse set of challenges and built a reputation for the WI as a practical and ambitious organisation that doesn't shy away from tricky issues.
Our resolutions and mandates process means every campaign starts within our membership. Read more about the wide range of WI campaigns and some recent successes, and see our campaigning history through snapshots going back to 1926.
Make Time for Mental Health
The WI is calling on members to take action to make it as acceptable to talk about mental health as it is about physical health. Find out more below.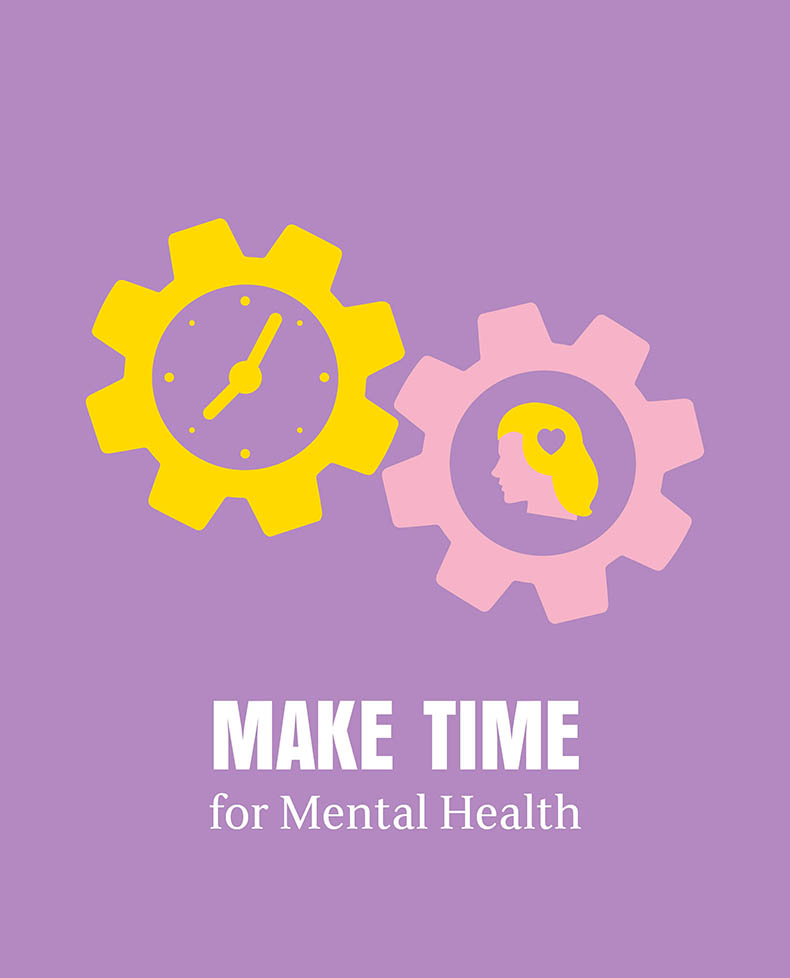 Mental health matters as much as physical health. The NFWI urges all WI members to recognise the importance of parity between mental health and physical health, and take action to make it as acceptable to talk about mental health issues as much as physical health issues, and to lobby government for better support for mental illness.
Proposed by Callow End WI, Worcestershire Federation
At the NFWI Annual Meeting in June 2018, delegates were clear that action must be taken to improve the way we view mental health. The WI's Make Time for Mental Health campaign aims to tackle the stigma associated with mental health problems and asks for better support for those who need it. It calls on WI members to recognise the importance of parity between mental and physical health and take action to make it is as acceptable to talk about mental health as it is about physical health.
World Mental Health Day 2018 postcard action
On World Mental Health Day (10 October) we launched a postcard action to encourage healthcare professionals to ask people about their mental and physical health.
This is based on research that suggests people with mental health needs often feel a lack of attention has been paid to their physical health, while others with physical health needs report the opposite effect.
We know this won't be possible in all instances as healthcare professionals work in pressured time slots. However, where feasible, simply asking someone "How is life?" can encourage them to start talking about their mental health. Our postcard is designed as a reminder of this.
Campaign resources
Download the Make Time for Mental Health action pack.
Or to request a hard copy, contact the NFWI Public Affairs department: publicaffairs@nfwi.org.uk
How common are mental health problems in the UK?
According to the Mental Health Foundation: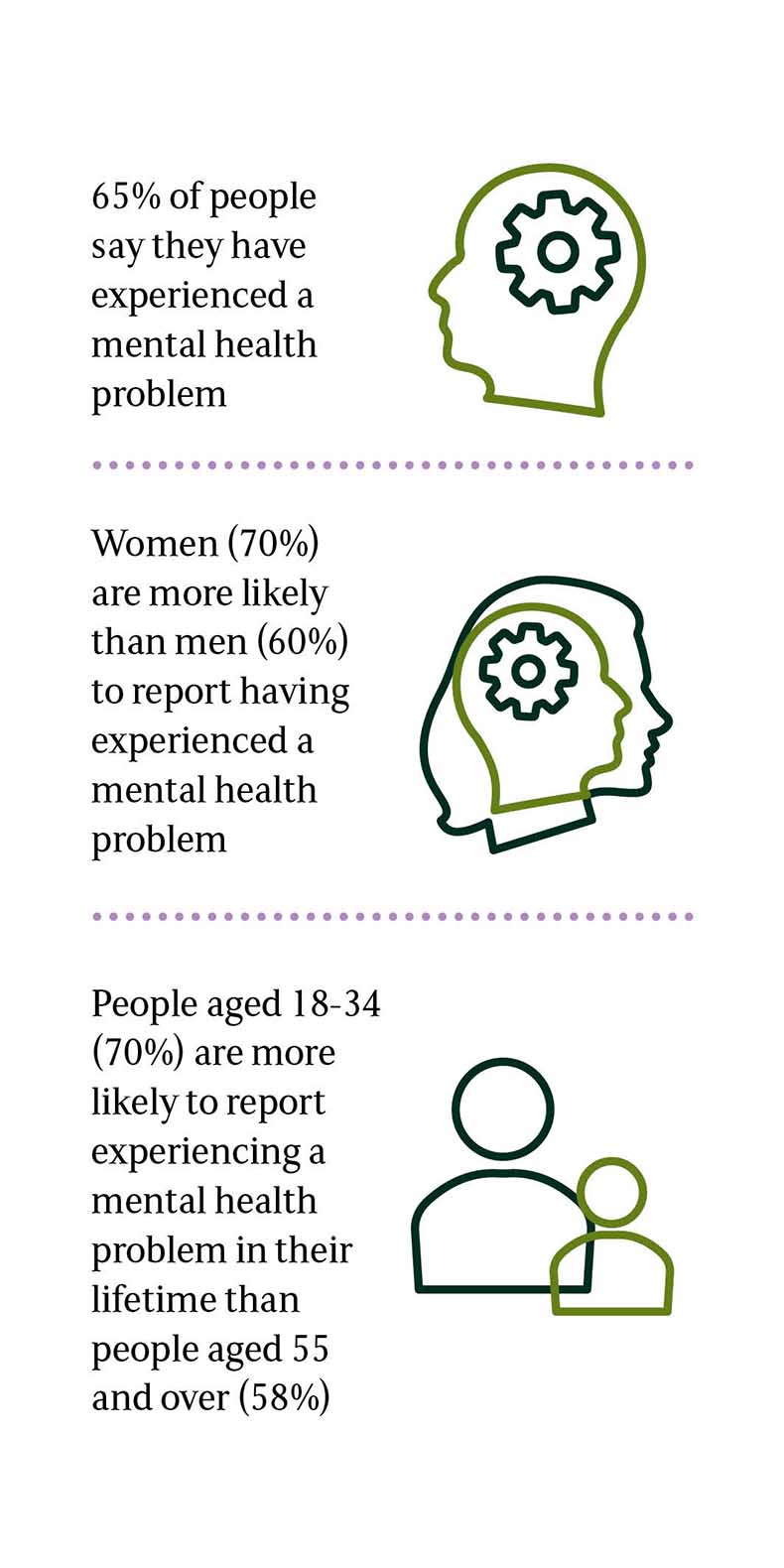 End Plastic Soup
Microplastic fibres are shed from synthetic clothing with every wash and are the main contributors to microplastic contamination of the oceans. The NFWI calls on Government and industry to research and develop innovative solutions to this problem in order to stop the accumulation of microplastic fibres in our oceans
Ashley Green WI, Buckinghamshire Federation – passed at the NFWI's 2017 Annual Meeting
What are microplastic fibres?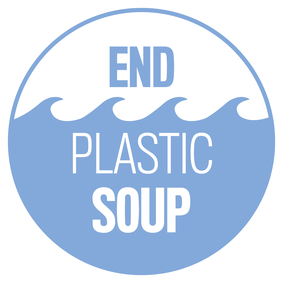 Microplastics are plastic particles smaller than 5mm. A major source of microplastic pollution is from synthetic fibres, which are small strands of plastic that can come loose from clothing in the washing cycle. As they are too small to be caught by washing machine filters and the sewage system, they end up in the sea and wider environment.
Due to their small size the fibres can be ingested by aquatic life, posing a health risk to them. Microplastics are also entering the food chain, the long-term effects of which are unknown.
Our Wash and Wear Well checklist outlines small ways you can make a difference in your own life, download the checklist.
FAQs
The issue of microplastic fibres is complex and involves a wide range of stakeholders, from the clothing industry to the waste water treatment industry and washing machine manufacturers. PhD student at Plymouth University Imogen Napper answered some of your most frequently asked questions about the issue. Download the answers!
End Plastic Soup conference
Are you passionate about the NFWI's End Plastic Soup campaign, or want to learn more about microplastic fibres? Join us for a free conference exclusively for WI members to learn about microplastic fibres with expert speakers. Registration is on a first come first served basis. Find out more & register here: www.thewi.org.uk/s/eps-conference